Hostess Agency & Exhibition Staff for Tutto Food Milano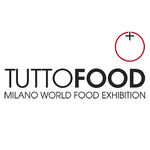 TUTTOFOOD is the leading international B2B trade show and a platform of innovation for the entire Agri-food trade industry. Strategically located in Fiera Milano, Rho, the TUTTOFOOD 2023 will gather food and beverage exhibitors and buyers between the 8th and 11th of May. TUTTOFOOD is the single Italian exhibition for the industry with a genuinely international presence.
TUTTOFOOD exhibit offers a 360-degree overview of Italy's food and beverage industry abroad. In 2023 TUTTOFOOD will reflect the post-pandemic dynamics in the food sector by highlighting the TUTTOGrocery sector and its high-quality ingredients for home cooking. The rest of the show floor will complete the industry offering with a showcase of traditional goods and innovative superfoods arranged within many categories, including TUTTOFROZEN, TUTTOSEAFOOD, TUTTOOIL, and more. TUTTOFOOD pays special attention to supply chains and consumer styles, including the trends communicated by NextGen of health, wellbeing and sustainable product origins. Curated product demonstrations, workshops and seminars led by industry professionals and Taste Ambassadors on trendy subjects such as blockchain, retail and food intelligence will enhance participants' fair experience. In 2023 the TUTTOFOOD organisers will introduce the Better Future Award that will highlight excellence in Innovation, Ethics, Sustainability and Packaging.
TUTTOFOOD in Milan attracts business travellers from both Italy and abroad. If you book your hotel early with ExpoBeds, you can be sure to take advantage of the best accommodation deals. Our travel advisors will help you find excellent TUTTOFOOD 2023 hotel offers, each chosen to fit your needs. Contact ExpoBeds now to receive your free customised travel quotation!
TUTTOFOOD is a biennial trade fair for stakeholders in the agrifood industry taking place in Rho's Fiera Milano. TUTTOFOOD is Italy's largest food and beverage event attracting major international players. Since 2021 the event organisers Fiera Milano are collaborating with Informa Markets to develop and consolidate TUTTOFOOD's position as the European exhibition hub for made-in-Italy agrifood products and their increasingly international presence.